ZOPO Speed7 and ZOPO Speed7 plus are mobile smartphones manufactured by ZOPO Mobile. ZOPO Mobile is a Chinese mobile smartphone company located in Shenzen the famous Chinese economic zone. The company was founded in 2012 and started off with some extraordinary smartphone breakthroughs as China's first Glasses-Free 3D mobile phone the ZOPO ZP200 and also the first to deliver Linux Sailfish OS smartphone to the Indian market. Since then ZOPO spread all around the world to European and also US smartphone markets.
About ZOPO Speed7 and ZOPO Speed7 plus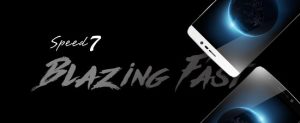 ZOPO Speed7 and ZOPO Speed7 plus are the latest high end smartphones developed by ZOPO Mobile. The phones are brothers, the differences between the two are the screen and the battery size. The ZOPO Speed7 offers a 5.0″ screen and a 2500 mAh battery while the ZOPO Speed7 plus offers a 5.5″ screen and a 3000 mAh. Both screens are IPS Full HD with 1080 x 1920 pixels resolution and feature an Octa-Core 64bit MTK MT6753 CPU with 3GB RAM and 16GB ROM.
They both show off a slick design with brushed metal look (metal like finish) through Nano injection molding. The rear camera gives out 13.2 MP and the front camera 5 MP. Both phones offer all of the standard camera features known today while the rear camera is capable of filming Full HD movies at 30 fps. As an added experience they both offer gesture control so you can browse the gallery by waiving your hand or unlock the screen by double tapping it. Both phones are running the latest Android 5.1 with all of the candy that comes with it. The user experience on both ZOPO Speed7 phones is as fast and smooth as you would expect.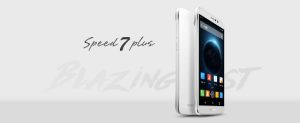 Special Offer – Everbuying.net Discount
The ZOPO Speed7 is sold on Everybuing.net for $199.99 and his big brother "plus" for $229.99 which is a great price for smartphones with specifications described. To make these phones even more tempting Everbuying.net is offering you a $40 discount coupon which is valid from 3rd August on.
Here's Everbuying.net special price you can't miss:
CLICK HERE – ZOPO Speed7 only $159.99
CLICK HERE -ZOPO Speed7 plus only $189.99
Already know which one you want?