This is a Review/How to of  Android application called "Complete Linux Installer". It is basically an application that allows you to run Desktop Linux distributions like Ubuntu, Debian, BackTrack, … on your Android device. Your Android device must be rooted!
How do they do it?
Linux on Android project brings Linux to your mobile Android device through a metod known as "chroot". You download an image of a working Linux environment, unpack it on your SD card, USB disk or thumb drive and mount it. Chroot then changes the apparent root directory for the current running process and its children. Voila, you are running a completely different Linux distro …
I was testing this application on my MK802 III device. I tested out only one Linux distribution – Ubuntu 10 with Gnome and XFCE desktop environments. Here are the pros and cons:
PROS:
No Linux installation needed (Linux image mount and chroot)

Good device support (my device works and it is not even on the working device list)
First time i actually got any Linux running on Android (rockss!!)
CONS:
Not very useful (using VNC viewer to connect to your Linux – no youtube videos, movies, …)

Problems mounting loop device
Can't access data from devices attached to your Android (in my case USB disk)
No Server Linux distro without GUI
I would find it more useful to run a Server Linux distro without GUI to run some specific applications you can't find in Google Play store. Maybe even Backtrack for running security tests on WiFi networks or something…
How to run/install Linux on Android
1. Open Google Play Store on your Android device and download and install Complete Linux Installer application.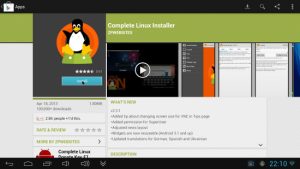 2. Run Complete Linux Installer application and allow Superuser access.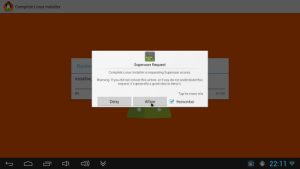 3. Click "Install guides" and choose the distro you want to install  (i chose Ubuntu 10).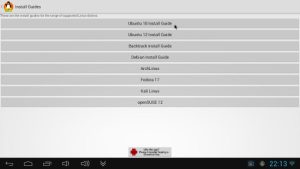 4. On the second step download your Linux distribution ZIP image and install VNC viewer and Terminal application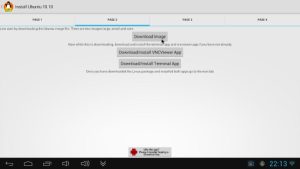 5. When the Linux ZIPPED image is downloaded unzip it to get .img file. Then click "Launch" in Complete Linux Installer application.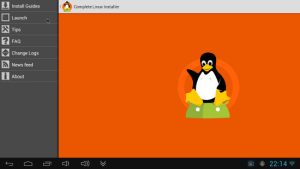 6. In the top right corner click "Add" and point the application to the UNZIPPED Linux distribution image.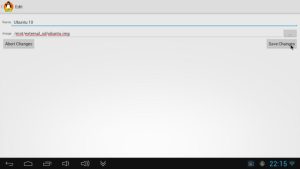 7. The next step is to start your Linux On Android.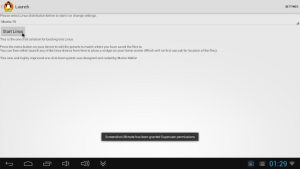 8. This is where i ran into a problem…
Start script could not find loop device and failed with error "Checking loop device…MISSING", "Mounting /dev/block/loop255 on /data/local/mnt failed: Invalid argument" and "Error: Unable to mount the loop device!" .

9. I had to edit bootscript.sh file and edit the line where mounting of /dev/block/loop255 device is. I had to change the filesystem type from ext2 to ext3!

10. Now the Linux On Android started of fine.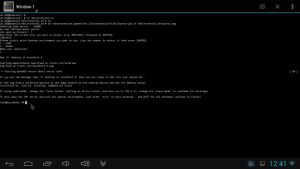 11. You can now open your VNC viewer application and setup the VNC connection for your Linux distribution.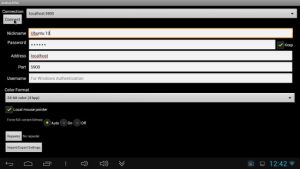 12. Voila! We are connected to our Ubuntu Linux running on Android device!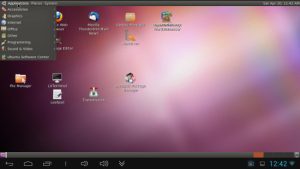 13. Browsing from Linux On Android.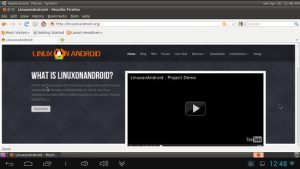 14. LXDE Desktop.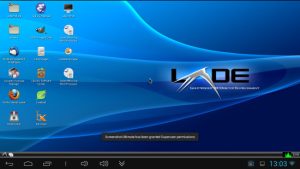 Enjoy running Linux on your Android device and don't forget to support LinuxOnAndroid project and it's guys! Donate! 🙂