Screens play a big role in our everyday life and you can see it on almost every step you take. You can see big screen TVs in shopping malls, restaurants, at the post office, … Screens are usually there to bring relevant information to customers and of course also as a marketing channel. This is where Playposter comes to play!
Common problem owners of such screens face is a question how to keep the information on the screen up to date?
Most common way is to have the screen connected to a computer and play content from there, or to transfer content to your USB key and plug it into the TV, but there are many downsides to such approach. Not every TV is near a computer and if you have many of screens you can't just connect them all to a computer.
Another common problem is when your screens are on all located on different locations, this means you have to travel around, change the USB key content, test it out and so on and on…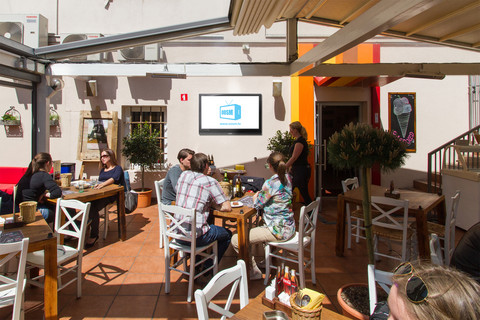 There's a simple and genius solution to all of these problems and i'm proudly also a part of it! It's called Playposter!
What is Playposter?
Playposter is a digital signage solution to control any content on any digital screen. It provides a full solution to turn any screen with HDMI input into a promotional screen allowing you to change and update content playing on this screen from ANYWHERE in the world!
You don't have to drive around to update content on your promotion screens anymore. Just open up a webpage, upload the content you like and prepare the playlist you would like to play. Once done a single click will push your playlist to the screen (or more screens) you want!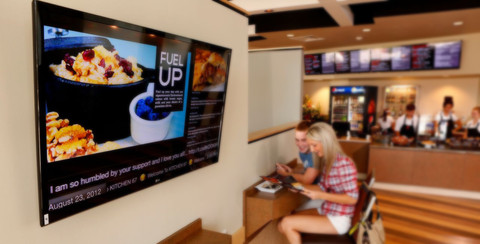 How does Playposter work?
You can visit Playposter.com webpage and order your first Playposter Android device. After that you will receive an email with additional information like Playposter administration webpage URL and credentials where you can to control your device and it's content.
The Android device will be prepared specifically for you and shipped to you immediately. Once you receive it you just plug it into your screen – takes about 5 minutes and is really easy to do.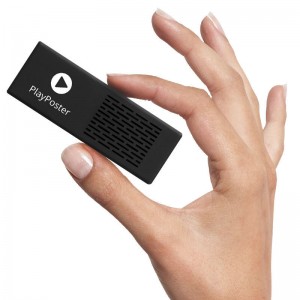 That's it! Once it boots up you are in control. Administration webpage is really easy to use and you should not have problems with it.
Upload videos, pictures, show twitter feed, RSS feed and many more. After you've decided what you want to play, save your playlist and push it to the device. Within a minute your device will start playing the content you just prepared on your screen!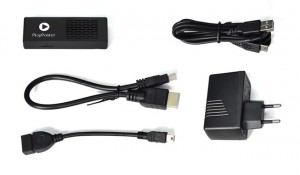 What kind of content does Playposter play?
– Pictures (Supported image formats: JPG, PNG and GIF)
– Videos (Supported video formats: AVI, FLV, MP4 and WEBM)
– External Webpage
– Instagram
– News (RSS Feed)
– Price List
– Twitter
– Weather
– Clock (Analog or Digital, different positions)
How much does it cost?
This is the beauty of Playposter, it does not cost much at all.
You can get yours for just €59 (~ $65) and this includes an account for Playposter administration webpage and also a Playposter Android device!
We at Playposter are very flexible so please contact us if you have any questions or suggestions. If you are a customer wanting to buy more than one device we have a special offer with Playposter Android devices for rent in a form of a monthly fee. For additional information please contact us.