HTML5 has been a reality for some time now, with many of the internet's popular brands developing their websites using this new web markup language.
Quick HTML5 History
Although talk of HTML5 has been referred to since a few weeks after the release of its predecessor, HTML4, way back in 1997, it took until around 2009 before any real investment was put into the development of this latest version of the web's core language. It was around the same time that Steve Jobs went to war with Flash, focusing he and his company's efforts firmly on the development of HTML5 to replace Flash all together.
It is no surprise that HTML5 became a reality once Apple put its backing behind the new language.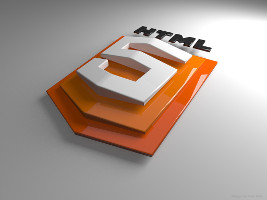 What HTML5 Has Done
HTML5 has transformed the way that smartphones communicate with each other. Until HTML5 was embraced by the mobile phone industry, app developers and designers had some real obstacles to overcome in the compatibility department.
Developing apps for the two most commonly found mobile operating systems – Android and iOS – used to be a "challenging" job, requiring developers to "get their minds around the syntaxes and what's needed to compile and run applications across the two platforms", according to Anthony Odogwu, Founder of FutureSpace Technologies. He continued by stating that "HTML 5 allows us to build a lot of prototypes very quickly before we decide whether certain functions will be natively coded."
This flexibility for coders has led to rapid advancements in the development of mobile apps and, more specifically, mobile games.
HTML5 and Gambling Industry
For years the gambling industry has pioneered development of web software and technologies, which is understandable when you consider that online gambling is due to turnover $39.5 billion during 2014, which will rise to $41.4 billion during 2015, according to figures published by Statista. With these kinds of number floating around, it's clear to see why names like Microgaming and NetEnt have invested heavily in developing HTML5-powered mobile slots and mobile casino games and with more and more HTML5 games. Swedish-based NetEnt in particular has developed an entire range of instant-play mobile slots called the Touch Collection.
Every one of these games is powered using HTML5 web technology and each of these games plays perfectly on almost all modern mobile devices.
Future of Mobile Games and HTML5
The future of mobile games seems certain to lie with HTML5 and with such flexibility and crossover compatibility for mobile operating systems, this is quite understandable. According to leading mobile slots comparison website, www.mobileslots.com, "Almost all new mobile slots are powered by HTML5 web technology these days – certainly all of the best games."
In its very short history, HTML5 has radically improved the internet for millions of users and it has certainly transformed the mobile gaming and casino industry – that's for sure – and there are plenty of new developments coming for the internet's core web language.
The future certainly is bright for HTML5…and mobile!